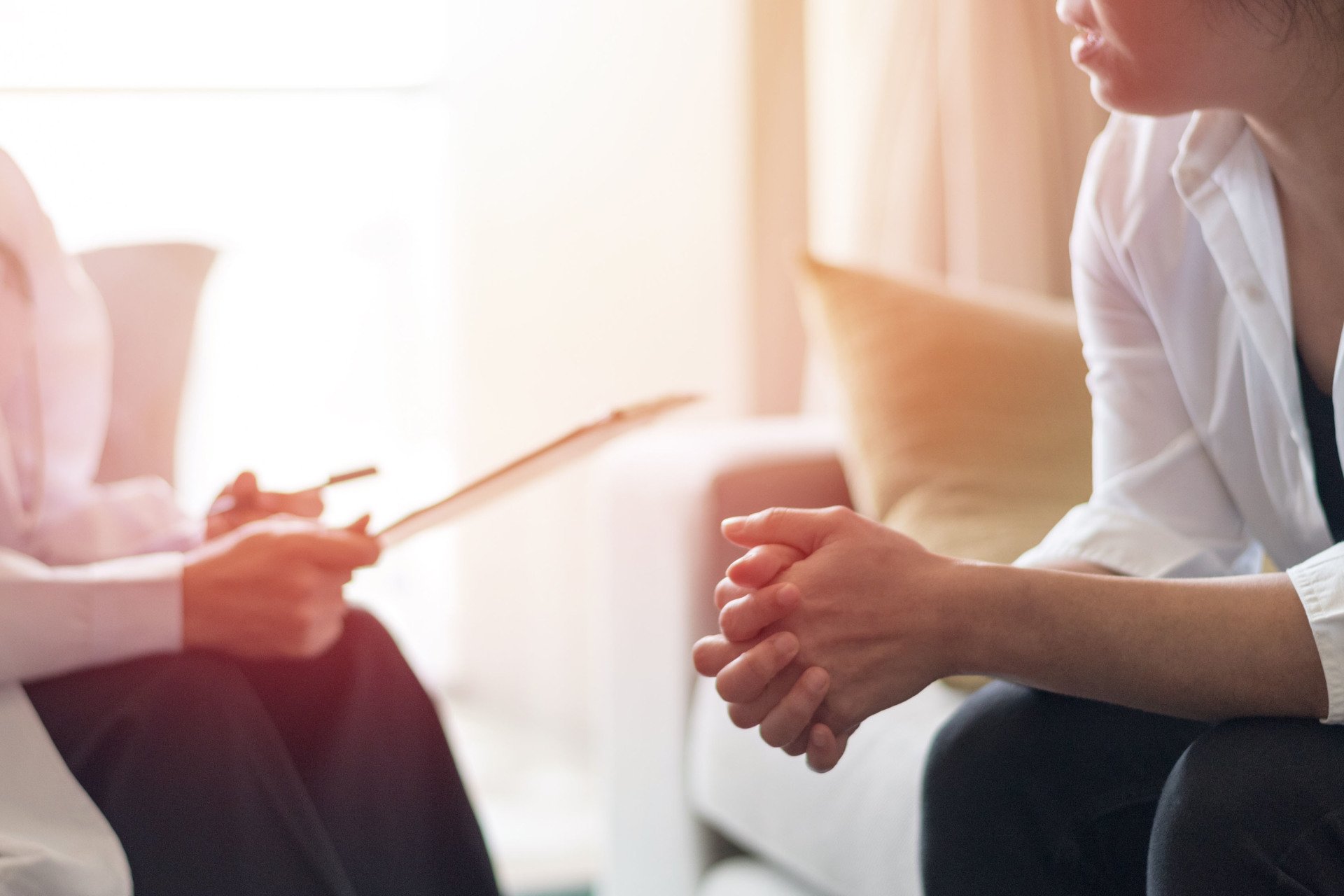 Staff
Immediate Openings | All Major Insurances Accepted | Owner Operated
Ankeny Family Counseling
We understand that the pressures in life, such as jobs, finances, marriages, and other relationships can lead to feelings of frustration, anger, hopelessness, and isolation. We have all had difficulties. We want to help you overcome your difficulties by listening to you and helping you come up with solutions that can help you.
Our family and locally owned practice serves couples and individuals using strategies that tap into your internal resources that will help you feel better and manage the challenges that are causing you or your relationship distress. We have immediate openings at our Ankeny office. 
We know that life is busy and you don't want to travel to Des Moines or West DSM. We are conveniently located west of the Prairie Trail HyVee. We accept most insurance and we handle all of your insurance filing for you. All you have to do is to take the first step and call 515-508-1150 or email us.
Our Awesome Team
A little about me.... Hi, there! My name is Ashlley!
I have worked in the social work field for over 15 years as a change agent for some of Iowa's most vulnerable populations. I have worked in numerous different treatment and program settings, delivering a multitude of services to adolescents, adults and the aging. The experience of working with the range of clientele that I have, has provided me with growth and development of my skills over the years; which is invaluable as a clinician. During my time working in the field, gaining first-hand knowledge and experience I completed my studies. I obtained my Bachelor's Degree in Psychology from Iowa State University and completed my Master's at The University of Iowa within the School of Social Work. I am excited to join the clinical team at Ankeny Family Therapy to continue helping others. I will be offering sessions during the evenings and on weekends, but do not hesitate to ask if you have a unique session time that fits into your schedule. I am generally flexible and want to meet your needs as best as I can.
Sometimes we get stuck, we may not have words to describe what is going on or know where to go next. Sometimes things do just not add up or make sense. I am here to tell you that is okay. We have these moments, we are all human. I want you to know that there is support and guidance waiting for you when you are ready. When you are ready I want to work with you using a personalized, yet solution focused, strengths based approach that can provide clarity and healing. We will work as a team to diminish those feelings of being stuck or not okay. Working with individuals to overcome those hurdles they may see blocking their path is a process, but ends in a transformational journey that leaves you living your best life. I want to help you live your best life.
Thea received both her Bachelor's degree in Child Development and Family Relations, and a Master's Degree in Social Work, from East Carolina University in North Carolina. Thea worked as a Substance Abuse Counselor for 3 years in Iowa and is a CADC, with both adults and adolescents. Prior to this, she worked with all age groups as young as 3 years old, treating a wide range of mental health issues, not limit to but including, depression, anxiety, relationship issues, trauma, attachment, and adjustment issues. Thea is trained in EMDR and PCIT. She has a passion for providing families and individuals the help needed to find balance, and grow in their knowledge of health and peaceful living. Thea works from a client-centered perspective, and employs the use of several treatment modalities, including Cognitive Behavioral Therapy, Solution Focused, and other evidenced-based practices. She has a desire to recognize and employ the most beneficial treatment method for each individual to overcome life's challenges.
I am a Licensed Marriage and Family Therapist (LMFT) and Licensed Social Worker (LBSW). I currently provide individual, couple, and family therapy.
I am committed to honoring your experience and collaborating with you to reach your therapy goals.
I am committed to using my skills and resources to facilitate healing experiences during our time together. I strive to foster authentic relationships, offer challenges to facilitate growth throughout our sessions. It is an honor to work with you on your goals and work to serve you as your therapist.
My clinical experience includes couple's therapy, family therapy for families with adolescent children. My areas of expertise include:
-Relationship Challenges
-Depression and Anxiety
-Chronic Medical Conditions
-Trauma
-Addiction
-Weight Management
-Men's Issues
-Anger Management
-Intimacy Issues
When I am not working, I enjoy spending time with family and staying active outdoors. I am an avid ultrarunner and recharge by playing with my two golden retrievers.
Thank you for your interest in my services and I look forward to working with you.
Lindy Reinhart LMHC
Hi! I'm Lindy.
A misconception I have realized in therapy is that clients look for their therapist to "tell them what to do". I believe that YOU are the expert in your own life and I am more of a co-pilot. Those who have been clients in the past will smile when they hear, "I'm just in the passenger seat holding the map, we will go down any street you want, and we can turn around if that was a wrong turn", or "You're driving this bus!".
I use evidence based therapies in session: CBT, DBT and EMDR to name a few. Often times, we notice things from our rearview mirror (our past traumas) continue to impact our day to day living and decision making. Together we can face those items that may be holding you back. I have experience in all ages, genders, sexual orientations, and a variety of traumatic pasts.
Our sessions are guaranteed to be a place of no judgement and you will always be treated with dignity, respect, care and genuine concern for your wellbeing. Mental health advocacy is a topic that is a passion of mine and I will continue to do my part about ending the stigma that surrounds mental health.
Thank you for reading this! I know how much courage it takes to make the first step, and I am proud of you!
I am new to Ankeny Family Counseling, so there is no wait at this time to see me. I offer telehealth visits at this time that you can attend in any private area that you choose. I look forward to meeting you!
We all have times in our lives when we could use a place to explore life's challenges. Congratulations for taking the first steps toward making change. I am here to support you as you begin this journey. I look forward to providing a safe, supportive space to accomplish your goals.
I earned my undergraduate degree in Social Work from Illinois State University in Normal, Illinois and Master's Degree in Counseling from Drake University in Des Moines. I have spent my career working with individuals providing counseling, and support as they began the process of change. For over 20 years, I have worked with children, adolescents, and adults coping with depression and anxiety, substance use disorders, grief and loss issues, career counseling, parenting issues, relationship issues, stress management, self-esteem, and disabilities.
I work from Trauma Informed and Cognitive Behavioral perspectives. Recognizing that as individuals each person's needs are different, I am here to meet you where you are.
I enjoy spending time with my family and friends and I love to travel.
Steve Pohlmeyer - LISW
Challenges happen as individuals, couples, and families develop and
grow. I am here to help with these challenges.
I believe healthy change happens when you are given the guidance you
need to draw on your own strengths and realize your potential to live a
fulfilling, happy life. I will provide an environment of compassion and
support to help you overcome obstacles to move forward and thrive. I will help you, using an eclectic approach tailored to the unique needs of your situation.
I have over 30 years of experience helping a diversity of people in a
variety of settings, with brief and long-term solution focused
interventions. I was a student athlete in college, coached soccer, am a parent to elite athletes, am an avid cyclist, and I am completing sports psychology training. My areas of expertise include:
- Anxiety and depression
- Sports Psychology
- Children and adolescents with behavioral issues
- Life stresses and next steps
- Phase-of-life changes, grief, and loss
- Relationship challenges with individuals, couples, and families
Again, I believe you have the ability to move forward, thrive, and live a fulfilling, happy life. I am here to help you.
Colin Priest - t-LMHC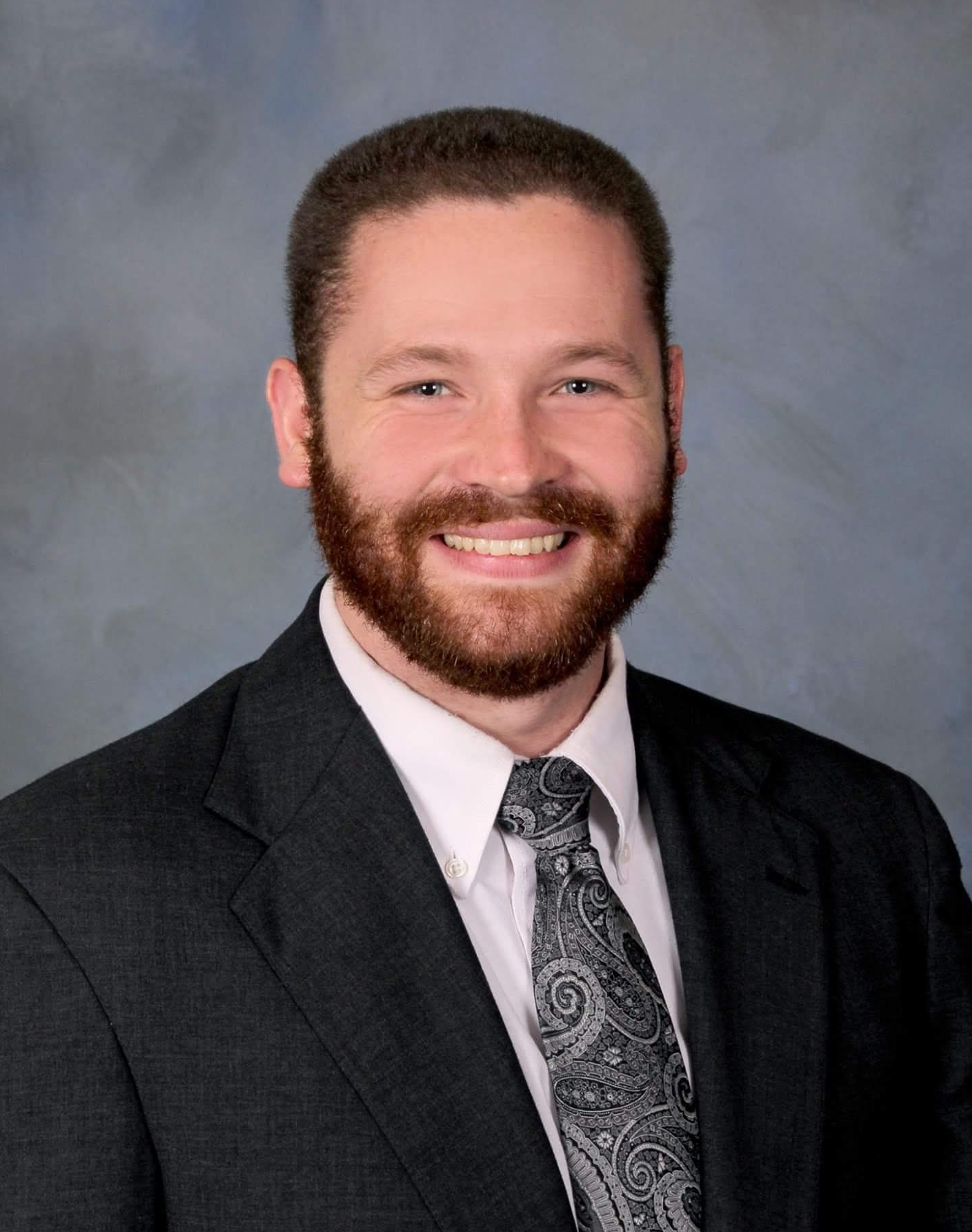 If you're reading this right now you've likely experienced a lot of pain. Maybe you feel lost and don't know what to do, or you've tried many things and nothing seems to work. Maybe things have felt "off" for some time and you are tired of the way you feel. One thing is for sure, you're sick and tired of feeling the way you do right now and you want someone who can help. You want someone who you can trust, someone who respects you and sees the struggle you've had to endure. Most importantly, however, you want someone who can help you fix your problem so you can get back to living a happy life, and finally have some peace of mind.
My approach to counseling focuses on goal setting and problem identification. Once you have a clear goal for a better life, we'll talk about your current problem and how it's holding you back. Problems come in many shapes and sizes. When we're clear on what's bothering you then we'll develop a plan that uses your strengths to get your life back on track.
I would love to work with you and help you to create a better life for yourself today. Take courage and take the first step: contact me by phone call, email or text to set up an appointment today and begin your path to a better life.
Sometimes, we all feel a little stuck, sad, anxious, and unhappy with
ourselves, or we're just not living the life we'd like. Sometimes, deep down,
maybe you feel like you aren't enough. Perhaps you feel like staying in bed
today because the world and its people are moving too fast, or the expectations of others have prevented you from being your true self. Everyone comes to therapy for a different reason. The good news is that nobody knows you better than you know yourself. That means you already have all the tools you need to succeed, but maybe you are not confident or have the knowledge to utilize them. Together, we can explore opportunities to capture the best of your internal power tools into something that helps you succeed, be productive, and have the best quality of life you deserve.
My name is Christy, and I work with young adolescents, teens, and adults
struggling with anxiety, depression, identity issues, trauma-related
symptoms/PTSD, and life changes. My style is supportive, compassionate, and non-judgmental. I understand that schedules can be hectic, and I offer
in-person and virtual sessions. I will do my best to schedule an appointment
that works best for you.
I like to think we're filled with stories waiting to be written. Whether you're just starting that story or onto a new chapter, we're filled with endless possibilities. Hello! My name is Sonia Navarro! I was born and raised in Des Moines, Iowa. I went to Iowa State University for my undergrad and Grand View University for my master's in Mental Health Counseling. During my internship, I worked with people from all walks of life and ages 12 and older. I focus on multicultural, LGBTQIA+ viewpoints with a cognitive behavioral therapy approach. I am a nerd into anime, Star Wars, film, and EDM music. When I'm not working, I hang out with my four dogs and catch up with my friends and family. This may sound like a lot, but I will meet you where you are, as I am here to help you.
Hablo español si es necesario.
Vicki Ailey-Roberson LMHC - Licensed Mental Health Counselor (LMHC) Owner, Ankeny Family Counseling
Vicki is not accepting clients at this time. We have talented therapists at AFC that can help you.
My vision is to be deeply committed to your counseling experience. My hope for you is that you will heal, that with help you are able to solve life's difficulties that stand in your way of happiness.
Areas of Expertise
EMDR (Certified)
Gottman for Couples
Emotionally Focused Therapy for Couples
Couples Counseling
Christian Counseling- only for those that request this
Trauma Focused
Cognitive Behavioral Therapy (CBT)
Dialectical Behavior Therapy (DBT)
Hello, my name is Luana, and I'm the Administrative Assistant here at Ankeny Family counseling with a passion for providing support and ensuring the smooth functioning of client intakes and phone calls. I'm dedicated to maintaining a positive and efficient way for you to have the best experience to prepare and continue your therapy journey.
Before coming to AFC, I worked as a membership service specialist for a little of 13-years. For Over 20 years I was maintaining and managing many of my rental properties and then lots of retail sprinkled in there. My free time is usually spent taking care of my plants and staying active with kayaking, hiking, bike riding, musicals, concerts, and comedy shows. Just to name a few of my favorite things. I'm passionate about showing compassion for the needs of others and is why I made the choice to be here and make Ankeny Family Counseling my second home.
Christina Guerrero - OPERATIONS MANAGER
Christina chose to work at Ankeny Family Counseling (AFC) because she believes the organization welcomes and celebrates diversity in its philosophy and practices. She ensures the day-to-day operations and oversees the practice's processes, policies, and procedures for all AFC's team members. Christina is an EdD candidate in Organizational Leadership at Northcentral University. Her research focuses on social justice in higher education. She earned a master's degree in Education from Ashford University and a BA degree in Psychology and Human Services from Grand View University in Des Moines. Christina has been in education for the last ten years and is an adjunct instructor for Des Moines Area Community College. Her passion is teaching ELL and improving the quality of life and educational opportunities for her students. Aside from working too hard, her number one priorities are her three beautiful children, one adorable granddaughter, two spoiled cats, and her husband.
Authentic leadership is leaders who possess positive psychological capacities and moral reasoning closely aligned with multicultural competencies.
Amber is an experienced Accounts Receivable Specialist at Ankeny Family Counseling, with a strong background and degree in Accounting. With 10+ years of experience, she brings a lot to the table in helping our company stay current, and things are run through insurance in a timely manner. She is passionate about helping everyone out and making it pleasant experience for everyone she helps.
Outside of work, Amber is married and has 2 kids and a dog. She enjoys spending time with her family: playing games, watching movies, and creating as memories as possible. You will often find her cheering her children on in whatever sport is in season. She is also a licensed Real Estate Agent in Iowa and really enjoys meeting new people and helping them buy/sell their home. She believes in maintaining a healthy work-life balance.
With a focus on delivering exceptional results, Amber Scott remains dedicated to Ankeny Family Counseling, ensuring positive helpful outcomes.